The government is going to take back land illegally occupied.
An example is in the long-standing artists colony of Tunis in Fayoum.
http://english.ahram.org.eg/NewsContent ... youm-.aspx
Problem is the locals say they bought it from the government but the government refused to register the sale.
Who knows, but one thing is clear they can't go to the civil courts to claim their rights as long as the state of emergency/military law applies.
Tunis is an interesting place but I doubt a hotbed of current government support. Apparently a lot of intellectuals and artists live there.
It was established by artistic expats in the 60's, seems to produce high value art and pottery and offers high cost/low volume/conservation style tourism to what seems high end Cairo customers. Sounds like its been saved from government initiatives and policies and has prospered in a self-help type of way. Its everything that low volume valued added tourism should be and must be a visible irritant to the government supported alternative. Significantly Tunis has no overseas owned, compounds with Louis-Farouk gilded style. Success should always be punished otherwise failure will have no prestige. Worse still, if people start to think that they can do it for themselves – chaos will follow and confidence in the state will collapse.
Whilst I have no hard data it seems like the westerners have taken a back seat and the benefits have been more fairly shared amongst the locals than in some areas I can think of.
Not easy to get there from Cairo but interesting.
Some photos: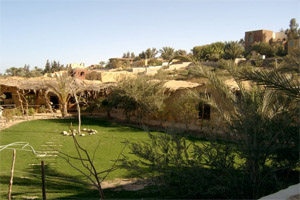 An example of the local pottery:
A very striking design: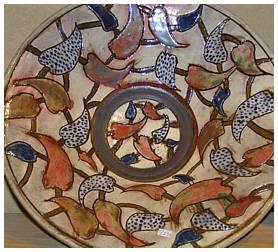 A Tunis pottery blog, which, unsurprisingly, seems to have collapsed in 2012:
https://potteryarttunis.blogspot.com.au/
Some web-sites:
http://fayoumegypt.com/tunis-village/
Chinese tourism is showing an interest in Tunis so lets hope that it attracts lots of rich, educated and polite types who want to do more than laze around the pool and get p***ed.
http://news.xinhuanet.com/english/2016- ... 882719.htm
In November 2016 even al Ahram thought is was pretty good:
http://english.ahram.org.eg/NewsContent ... land-.aspx
Amazingly designing and building an attractive house seems to be not hard – that is if you are not bone stupid:
https://www.ft.com/content/0b9ff5b4-c02 ... b0e3d20eaf
. A useful antidote to the rants of those whose ill conceived and crudely executed plans came to nothing.
They have also tried to avoid gigantism and the worst of modern Egyptian architecture – how unpatriotic – we should all suffer modern Egyptian architecture together:
Maybe it looks and functions a bit like the West Bank of Luxor could have, if not for Farag and his enthusiastic western property development mates.
I've never been there but it looks interesting, quiet and beautiful.