It's a superbly made, brilliantly edited and deeply interesting TV doco on a strange isolated, talented US photographer of the 50's, 60's and 70's. Made by John Maloof -which I guess is the variation on a Lebanese name by some one who was smart enough to get out. Shown at many of the world's great film festivals – but not in Cairo that doesn't like good films and hates docos because they are boring to Upper Class Cairenes who prefer fantasy.
Nominated for an academy ward and made – shock, horror, disgust for the Egyptian Junta – by a Jew.
Recently discovered:
Was a strange, financially low, possibly disturbed individual with anger and a desire for secrecy.
Very talented as a photographer – particularly of people.
Recently discovered (after death) through the efforts of a young NYC photographer and a famous NYC gallery.
A deal of information about how 'names' and money are made in art – probably not the intention of the Director.
Its interesting if you like photography, very unfashionable at current times, but its more about a character who is not Oxbridge and the Royal Society but is more often the case with photographers who are outside society. Diane Arbus (dreadful Jew whose photographs should be banned and burned in Egypt – so many photographers are Jews it's a good reason to ban the whole art form in Egypt) is a genius in this area and one of the worlds greatest photographers – although difficult to digest.
Egypt used to have world standard art photographers. Nasser got rid of most as non-Egyptian (whatever that means with the shandy of the Egyptian DNA and regional cultural contradictions – such are the limits of command and control some things can't be controlled). Others were probably perverts and Jews. There are no commercial galleries in Cairo which feature photography but many that sell 'charming' expensive paintings-trash.
The rotter's left have done just low skill propaganda but I post some examples from the previous period.
It's a captivating doco., extraordinarily well made, edited and photographed about an artistic skill which is disappearing and disappeared long ago from Egypt – together with all the arts and creativity especially the art which challenges and judges. A person from a low status would never have succeeded in the last 70 years in Egypt and there must be thousandsout there capable and talented who will never get a chance.
Oh, I forgot to mention – she was a woman and therefore wouldn't get a decent job in Egypt - unless born to a rich family. Her name was Vivienne Maier.
At this moment he great public galleries – ignore her.
The official web-site for her photos is:
http://www.vivianmaier.com/
Examples of her photography – she was drawn to poor and ordinary people – a possible crime in Egypt:
Such photos try and connect us with suffering and pain – important if you are well off but a threat if you are part of a ruthless domination of them.
A NYT review of the doco:
https://www.nytimes.com/2014/03/28/movi ... apher.html
Its on Netflix and ITunes for a fee.
If you get a free or not free VPN (desirable for lots of other reasons including avoiding spooks in some bad places but not smart spooks in good places) ABC Australia has it for free
http://www.abc.net.au/tv/programs/finding-vivian-maier/
It looks like its free to view and download from the excellent Internet Archive and they operate on an only legal basis. I hadn't realized they had this type of media on their data base.
https://archive.org/details/FindingVivianMaierVOSE
Here are some Egyptian photos taken before that great leader Nasser threw people of talent and ability and who wouldn't lick boots out.
Van Leo.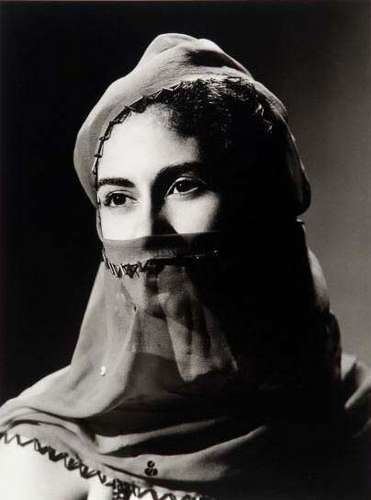 A photo from the early 50's – he was an Armenian of Turkish background therefore decadent and a pervert in the view of the new military rulers.
He also took the photo of the great Taha Husseim – now removed from Egyptian history by the current rulers as an intellectual, liberal and loved by thinkers across the world – what more is needed to conclude he was a western traitor:
He hung on, did wedding photos, sucked up to the military but never got any recognition in Egypt. Paul Newman paid him for portraits as did other world celebrities, the Dutch gave him the Prince Claus Award, the Lebanese state collection acquired his pictures and made a film documentary about him but Egypt disliked him. All his archive was given to the AUC in 2001 but they have what they do best – nothing. A Kuwaiti gallery sells his photos.
http://www.johnzada.com/iconic-portrait ... tographer/
His contemporaries in the 50's, 60's, 70's, 80's and 90's that stayed on did as expected – lots of Presidential portraits, wedding photos and military victory propaganda images. It paid the bills.
The Arab Image Foundation in Beirut was established by young photographers to preserve the photographic heritage of the region. At the moment their archive is at least 600,000 images. In Egypt it would be illegal for individuals to do this without registration, State Security approval, disavowal of international financial support and the approval of the relevant state controlled and state appointed 'democratic' Syndicate .
Its interesting that a community based voluntary organization can digitize 600,000 images, establish a internet access to it, hold regular exhibitions and publish books but the AUC, Supreme Antiques, Grand Museum, Islamic Museum or any other entity in Egypt – all rich – can barely manage to open their doors and take their paycheques.
Surprisingly contemporary Egyptian photographers, other than the boot licker talentless, are almost female. Their images are bleak but truthful.
Here are a few:
Hala Elkoussy
Nerime Hamman combines photography with elegant and subtle painted Japanese (?) motifs into a powerful political statement. Her photographs are in the Victoria and Albert Museum but not in any Egyptian Museum.:
Laura (interesting choice) el Tantawy (interesting surname) does portraits. She has been shortlisted for a prestigious German photography award. No such awards exist in Egypt – prestigious or otherwise but there are cartoon and art awards – chosen by the Minister.:
Lara Baladi has received a fellowship from the greatest university in the world but has been offered no exhibitions in Egypt, has sold no photographs there and is ignored by the Imperial Cairo press.
Most of her work is a collage of photographs and painting. She loathes the current Junta:
Aiman Nassar is a male photographer interested in architectural photography.
Few if any are currently in Egypt, which is a healthy thing for them, and few seem interested in landscape/rural scenes/heroic peasants (pure Stalinist/Mao stuff) that the current Junta likes. None are interested in archaeological objects – they leave that to the day tripping tourists with no photographic skills and their over attentive guides. There is a lot of Egyptian talent in all areas but most of it has been tossed out, driven out or worse.
Its interesting that most of the greatest Western photographers in the last century have focused on the human form not the landscape.